Our CEO Chef Jazz was born and raised in the heart of Jamaica. It was here, among the vibrant landscapes and rich culture, that his passion for food and family was kindled and flourished. A true Yardie at heart, upon moving to the states, Chef Jazz felt an unwavering drive to share the richness of his heritage and his deep-rooted love for cooking. Many of the dishes that grace our menu are cherished recipes, passed down from his mother, grandmother, and generations before them. What began as a humble hobby has transformed into a luxurious dining experience. At Kōnōkō, guests don't just savor meals; they immerse themselves in the warmth of Chef Jazz's love for celebrating life with friends, the rhythm of music, shared laughter, and exquisite food.
Kōnōkō in White Marsh is Chef Jazz's newest venture, following the success of his inaugural restaurant which proudly stands as one of Harford County's top dining spots. This eatery has become a beacon for food enthusiasts from all across Maryland and beyond, seeking an authentic Jamaican culinary experience.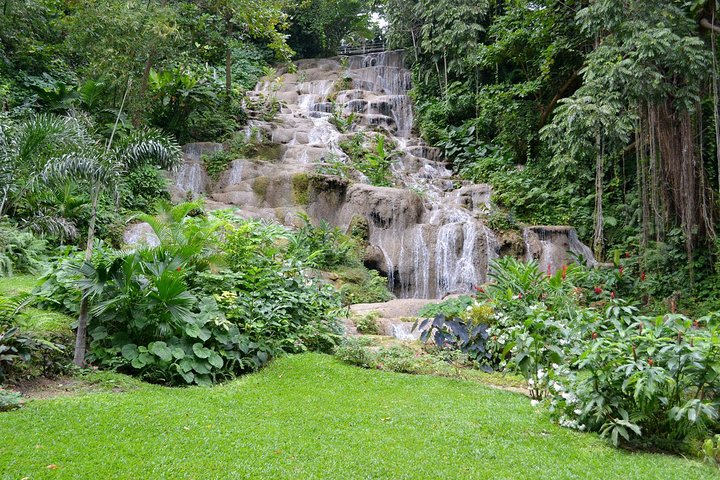 Nestled in the verdant hills of St. Ann, Jamaica, with a sweeping view of the Ocho Rios resort area, you'll find the island's treasured destination, Konoko Falls. Often described as a "majestic waterfall," our location is more than just a picturesque setting. At the heart of our establishment, we embrace the "one love" spirit of Jamaica. Each reservation and every encounter with our guests reflects this deep-rooted ethos, ensuring a unique and authentic Jamaican experience for all.
To cultivate an authentic Jamaican fine dining experience for all guests, while creating an alluring atmosphere rooted in Christ-centered love, exceptional service, and delectable cuisine.